Electrician in Sedro-Woolley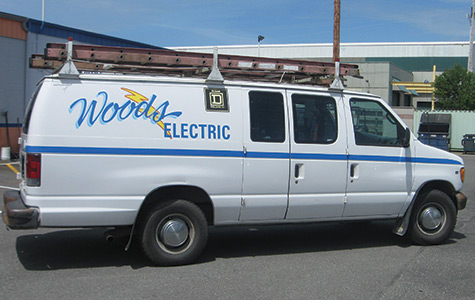 Since 1972, Woods Electric Inc. has been providing unparalleled electrical installation, repair and maintenance service to Sedro-Woolley, WA, and the surrounding counties. We offer comprehensive lighting, wiring and appliance service to residential, commercial and industrial properties to make sure your home or business is up to code.
Electricians in Sedro-Woolley
At Woods Electric Inc., we believe that few things are more important than your home or business's electrical wiring. While carefully and properly installed wiring adds value to your property and promotes smooth and efficient functioning of all your lighting and appliances, poorly installed or outdated wiring can lead to inconvenient breakdowns or even fire hazards. That's why we offer reliable, careful service as your commercial, industrial and residential electrician in Sedro-Woolley, WA.
We have been the leading electrical contractor for the region for more than 40 years, and we're proud to offer comprehensive services to any location within a wide radius of Sedro-Woolley. Our trusted technicians are highly trained and certified, and offer decades of combined expertise to install, repair or service your electrical systems with impeccable precision, wisdom and foresight. We specialize in lighting and wiring for new construction, rewiring for remodeling projects, underground location of faulty wires, standby electric generator installation and more. Our main priority is your safety and convenience, so we always use the safest, most up-to-date service methods and the highest quality tools and products to prevent future problems with your wiring and add lasting value to your property. Find out why customers consider us the foremost electrician in Sedro-Woolley, WA:
We are fully bonded, insured and licensed as a Master Electrician, LIC#woodsei141cg.
We are a proud member of the S Island County Builders Association.
We offer more than 40 years of experience.
We are family owned and operated.
We serve within 100 miles from Sedro-Woolley, WA, including Skagit, Snohomish and Whatcom counties.